Vacation Rental Properties
Here is a list of lodging properties. Take a look and pick the one your like best. Listings may expire, be withdrawn, be edited or become unavailable without notice. So shop today. Or Search Rentals Map!
Zillah, Yakima, Washington State
Type: Townhome
3 BR, 2½ Bath, Sleeps 6
$169-$402/night
Nicely appointed 3BR/2.5BA waterfront town home in the Town Center. Privacy with lake access in back, all the excitement of the Zillah Lakes Town Center in front. Read moreBook Online
Zillah, Yakima, Washington State
Type: Townhome
1 BR, 2 Bath, Sleeps 4
$112-$251/night
For that intimate, romantic vacation for two, book our Wine Country Cottage. A beautiful one-bed-plus-sun-room townhouse overlooking the Zillah Lakes Golf Course and the Yakima River beyond. Read moreBook Online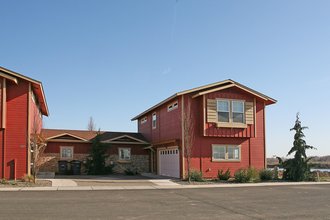 Learn how to offer your home for nightly and weekly rental in order to increase income and still use it whenever you want. It's profitable. It's safe. And We make it easy.
DETAILS: Property availability, dates, rates, features, amenities, furnishings, limits and rules change from time to time. To determine if a property meets your needs, check with us first.